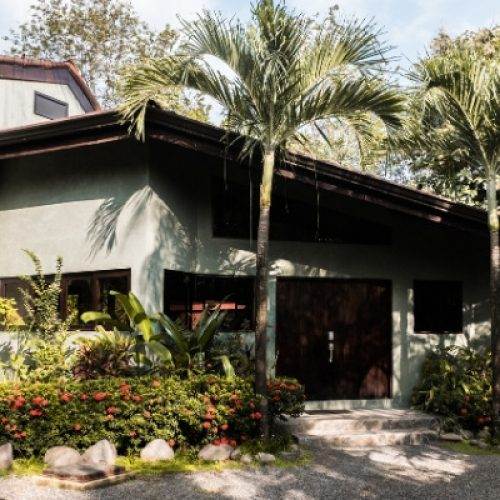 This stunning villa, in the center of Santa Teresa, just 2 minutes walk from the beach, the restaurants and shops!
It has 3 luxury bedrooms with AC, 3 bathrooms, a large pool, fully equipped chefs-kitchen and so much more!
More info on the booking page!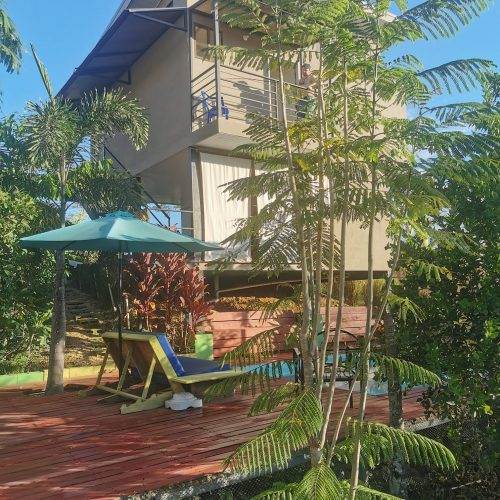 This beautiful vacation house is just outside Santa Teresa, about 4 km from the beach and the busy center of the towns.
It is equipped for 6 people, with 2 bedrooms and 1,5 bathroom. Beautiful garden and 2 pools in a wooden deck overlooking the hills.
More info on the booking page!
How to book the accomodation

To find the correct location there are a few things to consider. Happy Holiday knows the area, the jungle and the Best beaches, Let us help you find the best place to stay in Paradise!
Accomodation in & around Santa Teresa
Happy Holiday Services provides accommodation in and around Santa Teresa.
Please let us know what your are looking for. We offer from stunning Villas, just minutes from beach, to vacation houses in the hills. And all kind of accommodations in between hotels, hostels, & rooms.
Santa Teresa is the tropical surf and white beach location in Costa Rica. Surfing, yoga, enjoying the many restaurants, little shops and bars.
The main road going through Santa Teresa hosts many opportunities for shopping, relaxing and enjoying your holiday. The walk to the beach is a minute away and here you also find many different restaurants with stunning ocean view.
You will see motors, quads, 4×4 cars and people walking alongside the street. As well as the crossing crabs at the start of rainy season, the howler monkeys crossing the electric wires, above your head, the pelicans and other water birds above the waves. A little piece of paradise
We cater for every budget and can look for anything according to your special wishes.